Religious Studies has an important role in preparing pupils for adult life, employment and life-long learning. It helps develop respect for and sensitivity to others, in particular those whose faith and beliefs are different from their own.
Religious Studies provokes challenging questions about the ultimate meaning and purpose of life, beliefs about God, the self, the nature of reality, issues of right and wrong and what it means to be human.
Religious Studies enhances pupils' awareness of religions and beliefs, teachings, practices and forms of expression, as well as of the influence of religion on individuals, families, communities and cultures.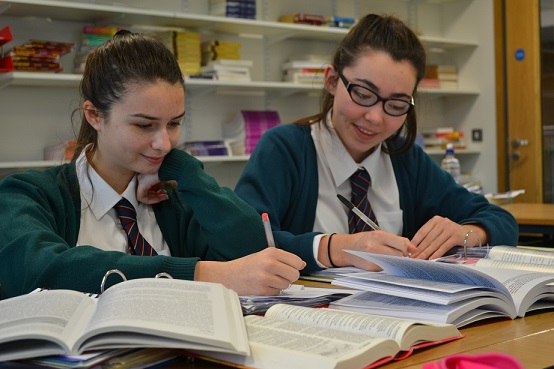 Strathearn Religious Studies department has:
Four subject specialist teachers.
Teaching rooms with digital projection, interactive whiteboards and broadband connection to the Internet.
A well-stocked departmental resource base supported by the school Library.
A preference for active learning within the classroom.
Educational visits to appropriate destinations, including Belfast Synagogue and places of worship from various Christian denominations.
Achieved consistently high examination results, but more importantly has ensured an enduring enjoyment of the subject.
The Religious Studies Department aims to:
Create and contribute to an ethos of mutual respect.
Promote knowledge and understanding of, and sensitivity towards, diversity in religious belief, practice and culture in our own community and in the wider world.
Establish an environment of academic excellence.
---
Links: