Congratulations to Rebekah Craig who has been named as one of only ten of the brightest students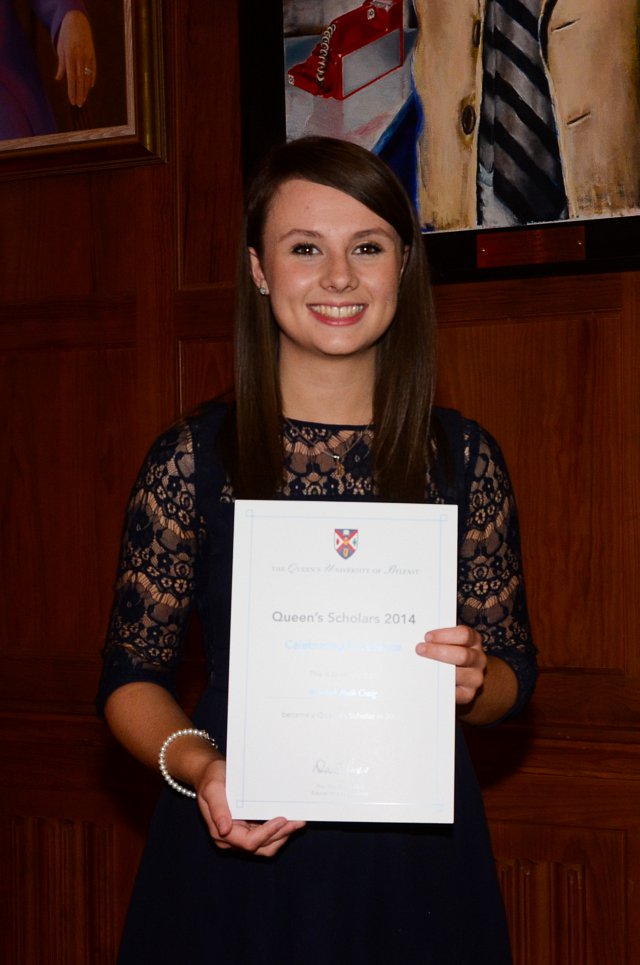 in NI to be awarded the scholarship by Queen's University Belfast.
As a Queen's Scholar, Rebekah and the other students, who are beginning their studies at the University later this month, will each have their annual tuition fees paid by Queen's for the duration of their undergraduate degree.
The awards, which are in their second year, are worth a total of almost £150K to the ten winning students, who were selected from 156 students nominated by 83 schools and colleges across Northern Ireland.
Rebekah, deputy Head Girl and past pupil of Strandtown PS, achieved straight A grades in each of her four A-levels; Biology, Chemistry, Mathematics and Further Mathematics and is going to QUB to study Mathematics. But this scholarship is not just in recognition of Rebekah's academic achievements. Each school or college was asked to nominate those pupils who could demonstrate exceptional achievements outside academic life, whether in sport, music and the arts, business and enterprise or through community work, with a particular focus on leadership, enterprise and social responsibility.
For further infomation please follow this link.
Well done Rebekah – a most worthy winner!