In Strathearn ICT is an integral part of the curriculum. In Forms 1 to 3 ICT skills are taught as a discrete subject by specialist teachers. These skills are then applied by the pupils across the curriculum. Currently the KS3 curriculum includes word processing, spreadsheets, presentation software, database development, the use of email, internet research and safety, alongside programming skills using Scratch and HTML.
At Key Stage 4, girls may choose to further develop their skills through the study of Digital Technology for GCSE or ECDL for Schools.
At Key Stage 5 pupils have a choice of following the ECDL programme or CCEA As/A2 Digital Technology.
All classrooms are fully equipped with Interactive White Boards and high speed internet access. Our Learning Centre allows whole class and individual pupil access for all subjects.
There is also a seperate dedicated ICT classroom used mainly for exam classes.
Computer facilities are available at lunch time and after school when pupils are supported by specialist ICT staff. The School is currently running Microsoft Office 2016 and a wide range of subject specific software.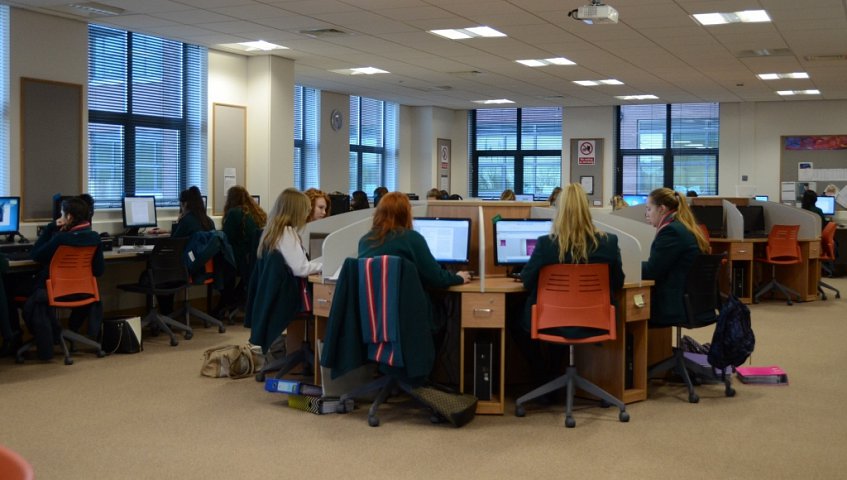 All pupils are given a school email address which is used for internal and external communication. The Fronter Virtual Learning Environment is also used to enhance the pupils learning experience. Pupils may access their email and school files from home via My School.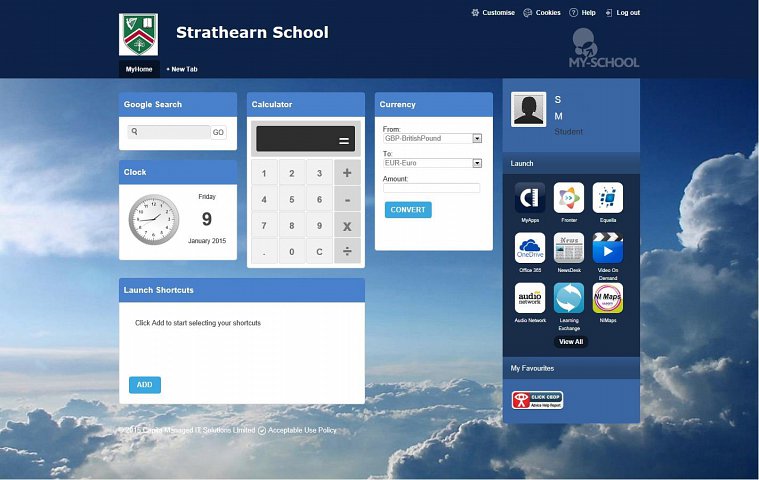 This presentation regarding Social Networking Safety was shown in a recent ICT Assembly.